Stay up to date with our King of Kings Salmon Tournament
Interested in hearing about the biggest king salmon reeled in at Waterfall Resort? Simply sign up to receive text messages and you'll be the first to know about the latest and greatest fishing updates from Waterfall Resort!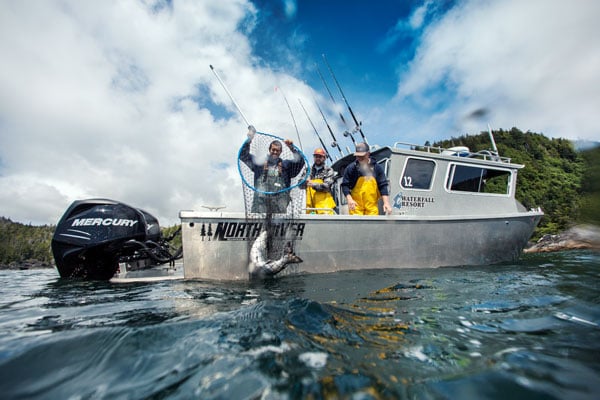 WILD ALASKA SPORT FISHING STARTS HERE
Accessible only by air and sea, our record-setting salmon cannery turned legendary sport-fishing resort draws anglers from around the world (65,000 to date), who come to our remote shores in pursuit of wild king and silver salmon, halibut, lingcod, and more than 20 other fish species.
2022 King of Kings Tournament
Go for "King of the Day" or "King of Kings." Prizes are awarded for the king catch of the day, the week, the month, and the season, and include tournament caps, fishing gear, return trips to Waterfall Resort, and cash prizes.
Follow our leaderboard to see whose going to land the best King of the season.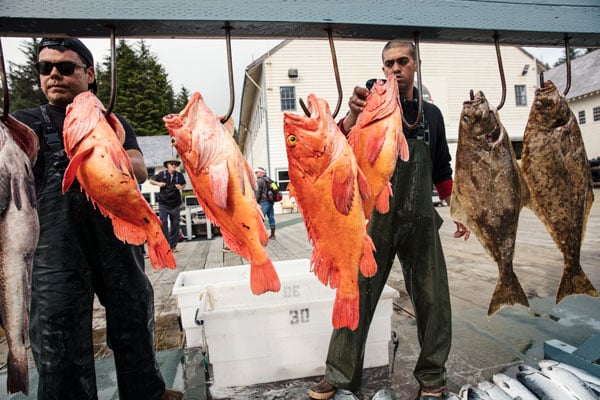 Sign Up for Our Newsletter
Get the latest news on what you care about most—wild Alaska fishing at Waterfall Resort. Sign up for our free newsletter and receive seasonal updates, recipes from the chef, special offers, and more from the crew at Waterfall Resort.
Stay Connected with our monthly our Waterfall Resort Report.